I posted the boys shared room a while back, and figured it was about time to post a few pictures of my daughter's room. I didn't really have a theme in mind- so it's a combination of girly pinks and greens, horse lover, shabby, and playful elements.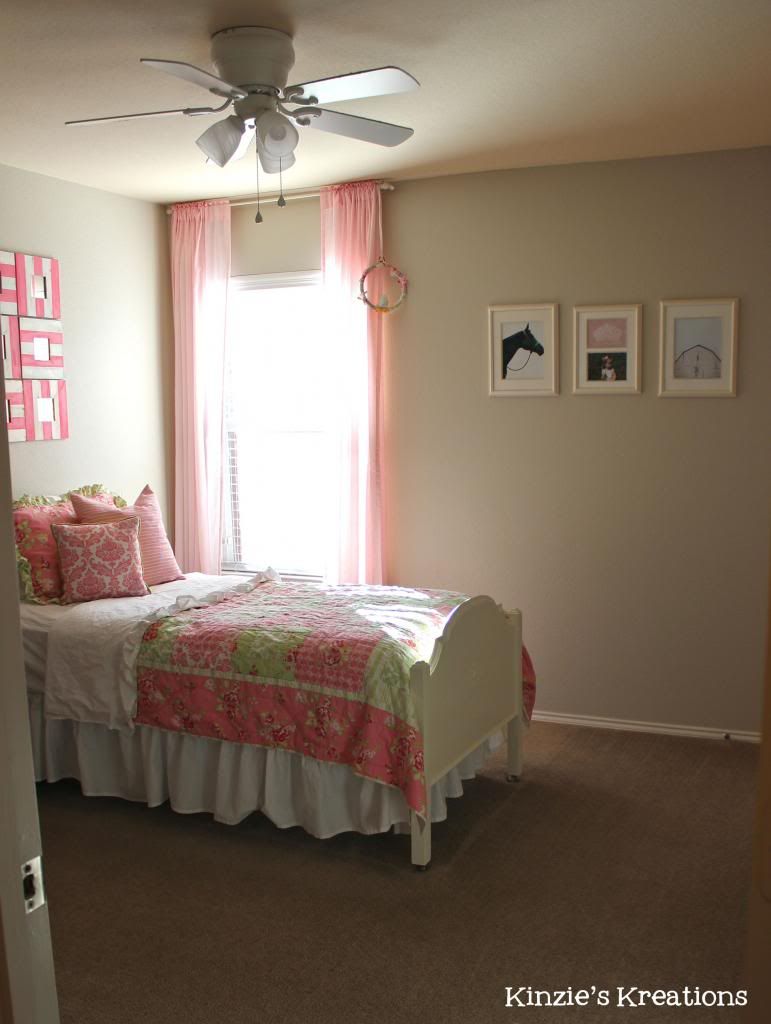 I made her bedding back when she was turning two and moving into a twin bed from the crib. See the original quilt post
HERE
. When we moved into this home, I could finally decorate a room, since before she was sharing it with baby brother.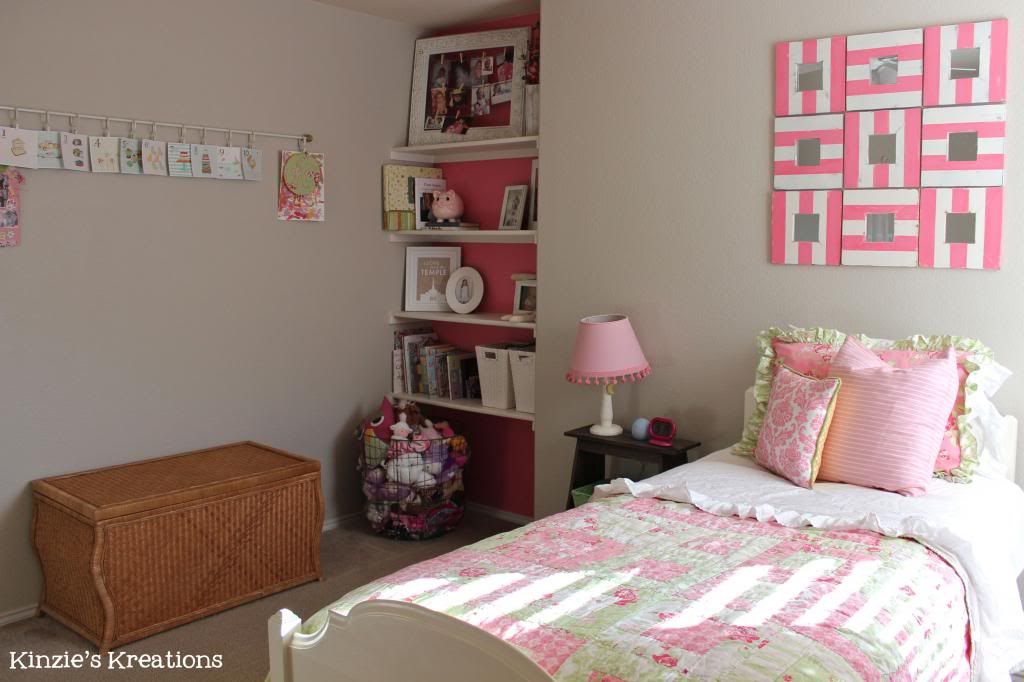 I painted the back walls of this built in shelf area pink (Martha Stewart Living, Hollyhock Pink MSL007) to set it apart (and to compromise with my daughter since she wanted the whole room painted pink!)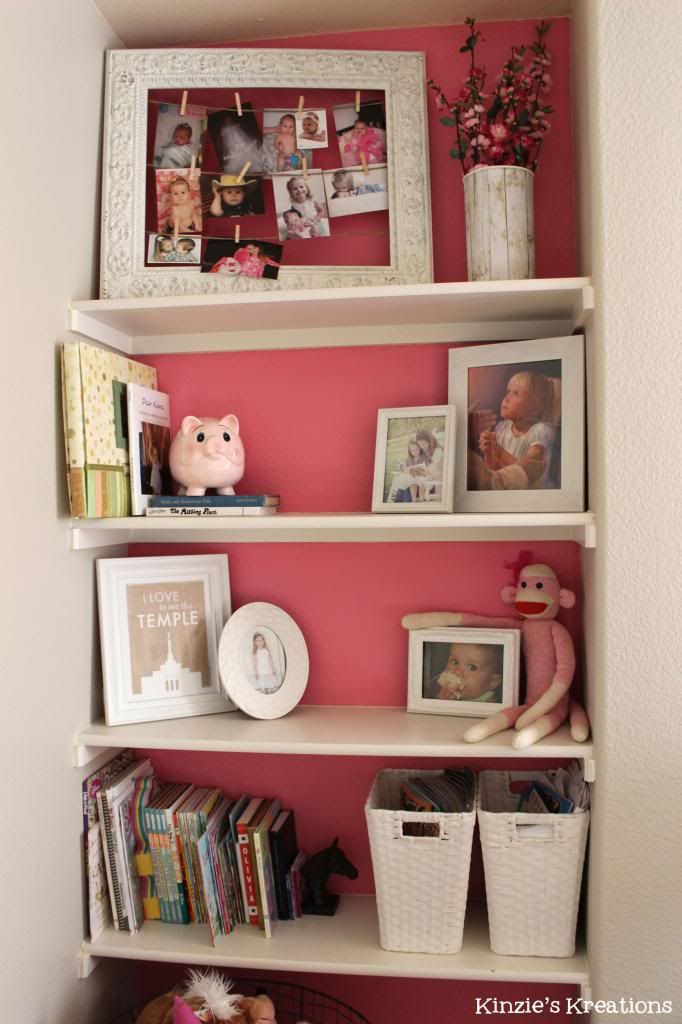 Her blessing dress was the same dress me and my two sisters wore. It is too beautiful with so much history and sentiment behind it. We love seeing it each day.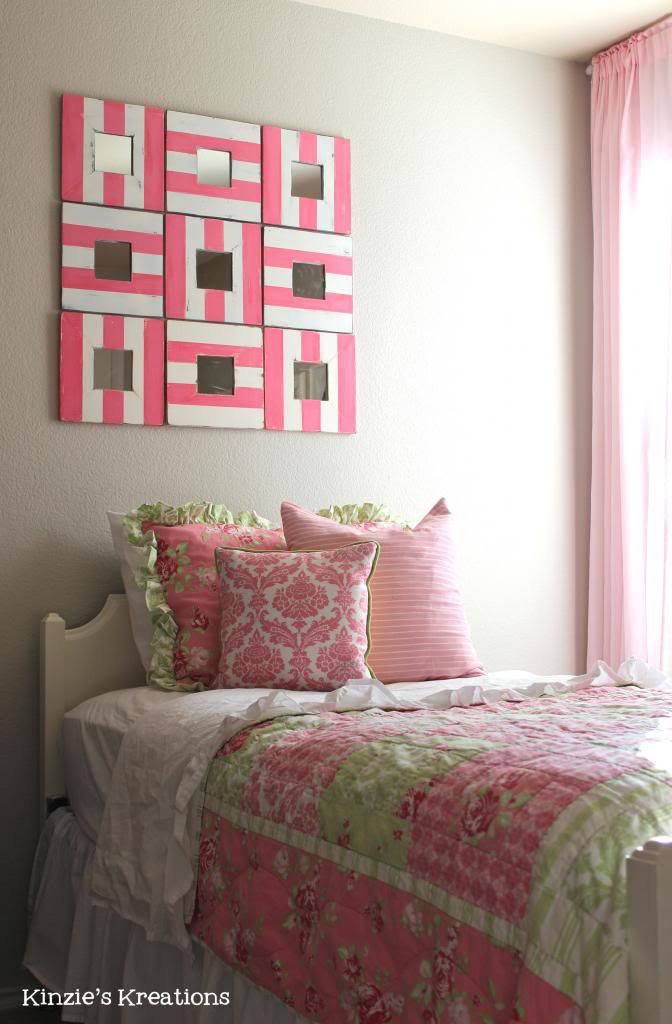 The mirrors are cheap Ikea mirrors that were originally raw pine or dark stained wood. I gathered 9 from my unused home decor box and decided to paint them with wide stripes. I used extra pink paint from the shelves wall- so they coordinate perfectly.
I made the little dream catcher back when she was a baby. You can see details from the original post on it
HERE
.
I got her bed frame at a yard sale. That thing seemed like 100 years old, the rails were attached with some heavy-duty iron mechanism. I stripped the paint (I think there were at least 6 different colors on it from over the years.) It took some time, but it made the new antique white paint much smoother.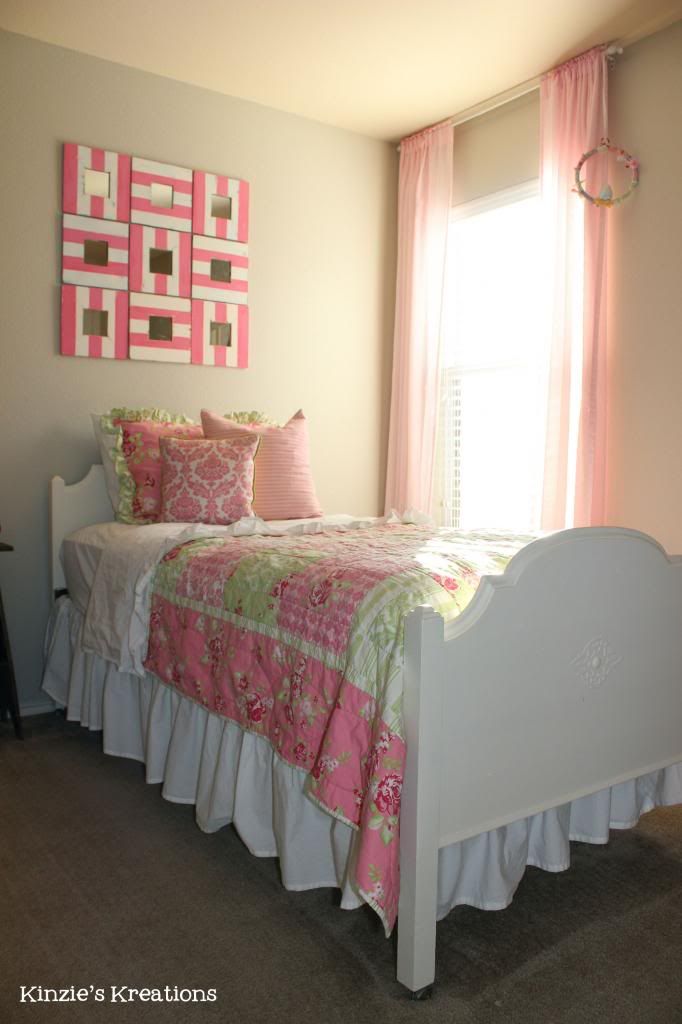 Her room is definitely girly and pink, but it was a lot of fun to put together. I mostly wanted it to be a room that SHE loved, and she does so it makes it all worth it!
Some art prints info from her room: